Over the past two years, organizations have become more resilient and have been efficiently utilizing the power of cloud especially by off-loading their infrastructure or business processes.
As a result, the cloud providers have been developing different solutions and accelerators to support the needs of the industry.
These solutions have been helping in ease of business and enable organizations to embark the journey to digital transformation.
Cloud providers are now focusing on unique vertical needs for any organization. Hence, over the next foreseeable future with "cloud going vertical" is gaining momentum.
Stay Ahead
Visit our IT Transformation page
Organization with perform assessment of their business process ecosystem considering cloud sourcing. It will incrementally add efficiency and effectiveness to most of the processes and deliver competitive advantage.
Initially CIOs began with "lift and shift" on public cloud to gain efficiencies and operate at lower cost followed by optimization and modernization of applications and infrastructure. Onwards they are looking for availability of industry specific business process solutions expecting cloud providers to address need of modular business processes across industries and ecosystem.
The "big three" cloud services providers—Amazon Web Services (AWS), Google Cloud Platform, and Microsoft Azure—offer cloud-based industry solutions that automate business processes that are unique to sectors like manufacturing, financial services, automotive, healthcare, retail, and media, among others.
Hyperscalers began by creating infrastructure-as-a-service (IaaS) capabilities, which eventually elevated to platforms-as-a-service (PaaS). However, continued to enhance the technology stack by creating industry platforms to automate the required processes to be more efficient than on-premises solutions.
As we explore the opportunities that the Cloud goes vertical trend may offer, consider taking the following steps: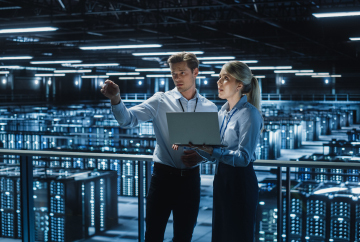 Business and IT leaders should work together to determine where the organization generates value today and in the future. For this effort to succeed, the business must understand technology more deeply. Likewise, IT must understand business strategy and the critical role that technology plays in advancing it. Only then can both teams identify the technologies that are critical to achieving values.

Create an inventory of business processes and the cloud-based offerings that support them.

Identify which differentiating processes and enabling technologies to keep in-house. Likewise, identify areas in your business that could benefit from the emerging suite of technology offerings enabled by the cloud.

Work with cloud service providers, software vendors, and integrators to plan the next phase of your cloud journey.
In a time of disruption and rapid-fire innovation, access to best-in-class solutions or even experimental tools gives organizations the software options they need to connect all the dots in their multi-layered digital transformation strategies.
The need of cloud tailored specific industry verticals will evolve continuously as innovative solutions and services emerge. To maintain their competitive differentiation, organizations will need to embrace disruption, and stay on top of the latest industry cloud offerings.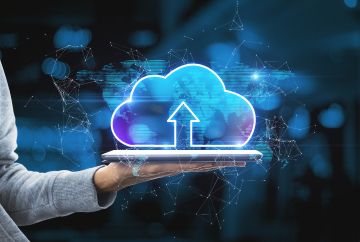 In an environment of rapid-fire change, the future is always approaching fast. Cloud technology can help organizations create not only the capacity to change, but the agility to do so continuously.
The fewer systems and processes you have in-house today, the fewer you will have to manage, upgrade, and refresh tomorrow.