In his more than 30 years of rich experience, he has been involved in all aspects of Technology Services – in Delivery, Sales, and Client Engagement roles. He has also led large businesses units and managed relationships with Fortune 500/Marquee Wall Street clients across North America, UK, Europe, APAC, and the Emerging Markets. SK has also anchored multiple mergers and acquisitions.
The year 2020 reinstated a reset mode, making enterprises relook at their existing business models and accelerating their digital-first approach for business continuity. Digital acceleration, future of work and technology innovation emerged as common themes for global enterprises and sectors alike. Digitalization has played a crucial role across sectors for enabling an ecosystem for business operations continuity.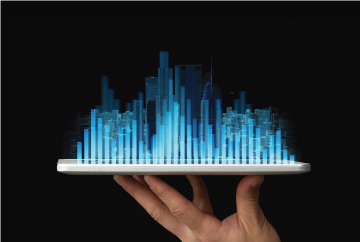 Businesses observed that during these testing times, the survival of the fittest was the ship that would sail them through towards the post-COVID world. Flexibility and agility would be the imperatives for organizations to transition into the new normal and survive post-COVID.
Adoption of Emerging Technologies
While enterprises were already adopting emerging technologies, the pandemic has worked as a catalyst for accelerated technology adoption. Enterprises on their digitalization journey are using emerging technologies like AI, ML, IoT, RPA, etc. to drive digital acceleration, increase resilience, enable scale, and cut costs.
According to a NASSCOM CEO survey report, 71% of CEOs expect global technology spend to be significantly higher than 2020. Adopting emerging technologies helps support COVID-19 guidelines for remote operations with contactless interactions and human safety in dangerous environments.
The emerging technologies help in better prediction, rapid decision-making, ability to align with customer's organizational priorities, and pivot to market dynamics.
Hyper- Digitalization Wave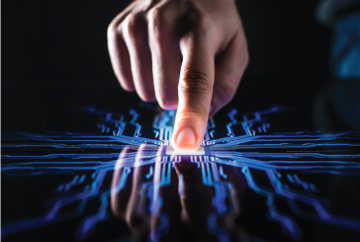 Today, the industry is witnessing an era of change, with technology taking centre-stage to respond to disruption, navigate immediate challenges, and build a more resilient and humancentric economy. The post-COVID world requires adopting hyper-digitalization; a more Phygital (Physical + Digital) world.
The current business models will have to be revised and re-defined to help enterprises grow beyond marked boundaries by offering a connected customer experience, automating sales or front-end functions, resolving supply chain disruptions, etc.