Much before the onset of the pandemic, global workforces continued to be reliant on collaborating via remote-working technologies. The global crisis only accentuated the adoption of these tools and practices across geographies. A global survey highlighted that a large number of HR leaders expected employees to get acclimatized with hybrid working models in the new normal. While there is no 'one-size-fits-all' solution, companies will need to devise their own strategies to find a perfect balance, which upends productivity and efficiency and keeps the mental well-being, emotional and physical needs of employees in check.
Define Roles and Responsibilities
Organizations must use this opportunity to break from the inertia of the past by doing away with old habits and systems were one of the key performance barometers was the time spent in the office. There is a need for reinvention, and this will require a transformational approach with the ultimate objective to achieve a safe collaborative work environment where people enjoy their work experience and achieve organizational goals.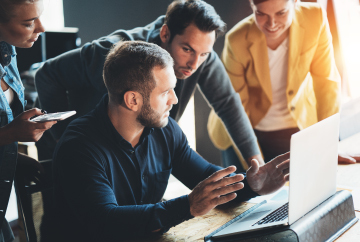 HR departments and businesses need to review and if required redefine the roles and responsibilities of respective teams by considering the value that remote working could deliver.
Such a detailed review could, basis the criticality and interdependencies of the role holders, lead to more than a few types of role constructs – fully remote; hybrid remote, and full time at the office. Basis specific objectives, companies need to plan a well-oiled 'Work from Home' to 'Flex Working' transition for employees.