The Meteoric Rise of Cloud Adoption in the Manufacturing Industry
According to
Gartner
, "Cloud underpins the push to digital business, which remains at the top of CIOs' agendas." For manufacturers, real-time traceability and monitoring of business processes can translate into more accurate production and delivery timelines. It helps identify bottlenecks that affect production efficiency and manage resources to meet consumer demand.
Even before the pandemic, manufacturers sought ways to manage costs by tackling inefficiencies in resource utilization, scale production as per the demand, and to merge siloed data from various business units for better decision-making. The pandemic has underlined the importance of real-time monitoring of business processes for continuous growth while improving business performance. That's where the cloud can help manufacturers by building flexibility, agility, and resilience into business operations.
Stay Ahead
Visit our Manufacturing page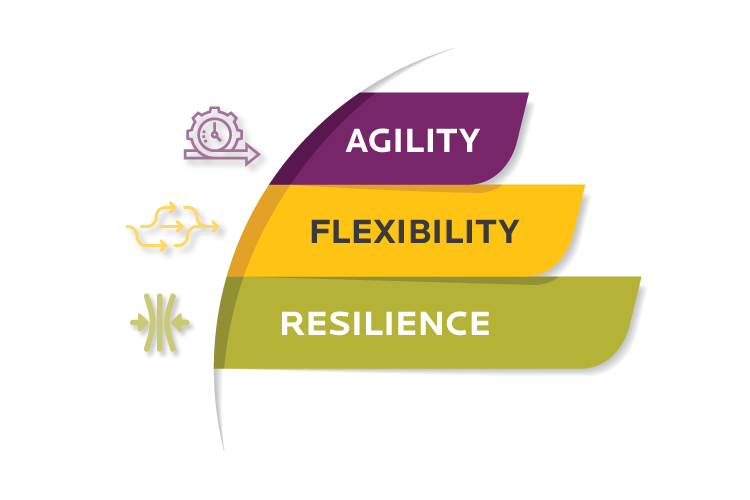 Three Traits of Manufacturers that Embrace Cloud-first Strategy
"There will be a continued push of cloud spending as an outcome of the pandemic. In the recovery and rebound phase, CIOs are recognizing that they don't need to bring workloads back on premises, which will further increase cloud spending and drive new applications around cloud-hosted collaboration," says a
leading analyst at Gartner
.
The Future of Cloud-Based Manufacturing
Cloud-based manufacturing modernizes business operations, enabling cost savings, faster time-to-market, greater productivity, better business agility, and scalability.
Global technology research and advisory firm
ISG
predicts that the demand for smart manufacturing on the cloud will continue to rise even after the pandemic ends. IDC, a premier market intelligence corporation, states that the new normal for manufacturing would involve significant investments in remote operations and centralized monitoring and diagnostics of all processes.
Both recommendations suggest the need for cloud-based technologies that help manufacturers stay resilient and future-proof their operations.
It all starts by integrating business processes from
product lifecycle management
to procurement and project management to finance and accounting on a system that streamlines these processes and consolidates all information across the organization, i.e., a cloud ERP.