Timelines
While your internal tech team could be busy looking after the existing operations, external third-party vendors could pull off the innovations promptly.
Outcomes
If you are picking your vendor right, explaining the desired outcomes would be a cakewalk helping banks and lending firms to integrate solutions seamlessly into the process and offer post output support for its efficient operations.
Growth impact
You can save time on building a framework from scratch and utilize it to develop your framework. Buying assists you in scaling up your operations.
Strategic intent
Cost and resource-efficient, when you buy solutions from a third-party vendor, you save on time and money.
Skillset availability
You no longer have to empty your pockets in training your workforce. Buying from an expert group who lives and breathes the technology you intend to integrate seems more viable.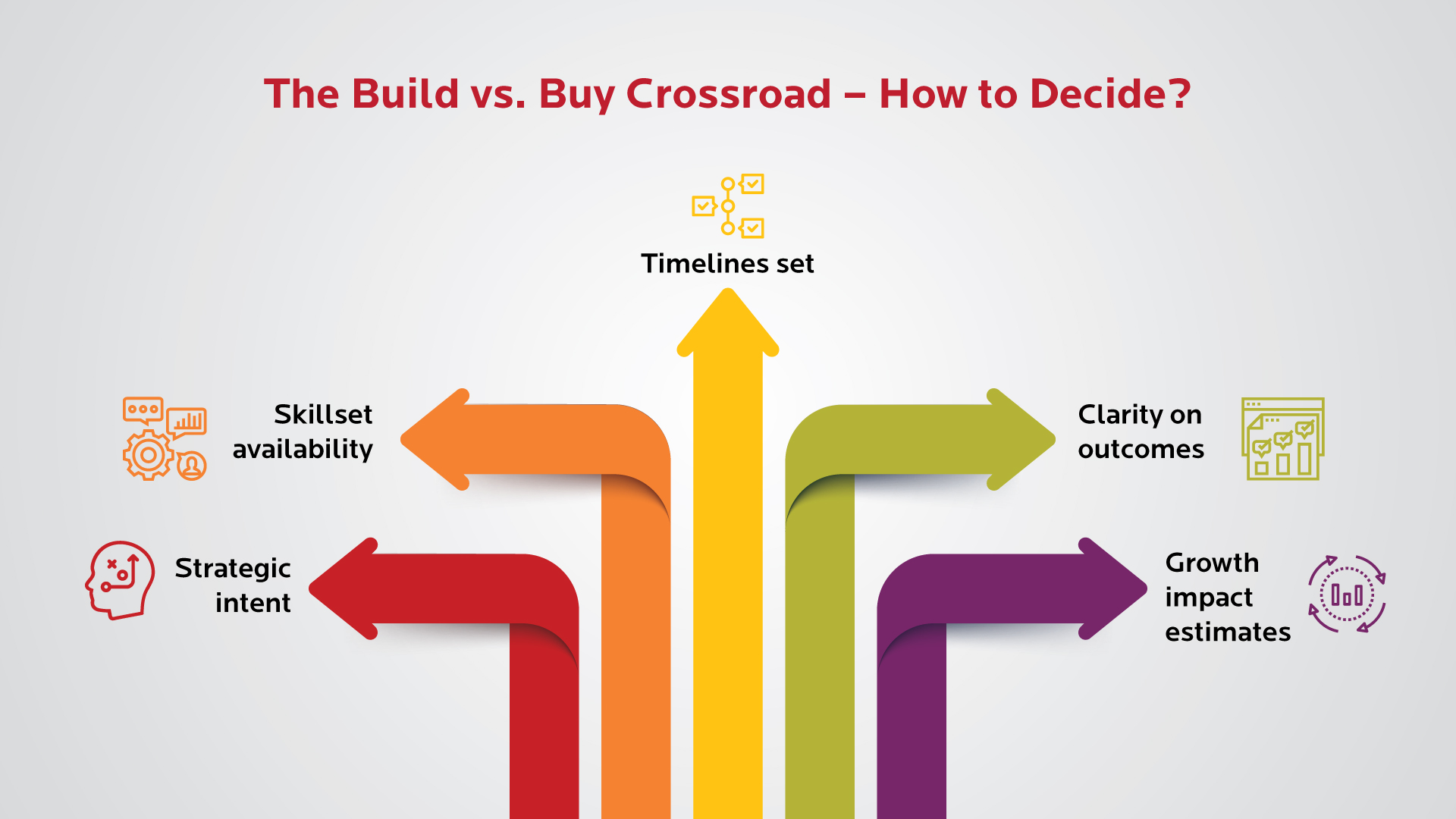 The Build vs. Buy Crossroad - How to Decide?
Lending Transformation – The result
Operating models – pay per use vs. traditional models
The marketplace today is shifting its gears towards the pay-per-use concept. Whether you are a vendor looking to offer agile lending solutions or customers seeking to match payments with your usage, New Future is looking brighter for innovative financing solutions that meet today's business's needs.
Loan volume management
Customers are looking for solutions at breakneck speed. If not you, then there are thousands of other options waiting to take your place. When demand volume is higher, technology helps in faster loan management – from processing, approval to disbursal to stay ahead in the curve.
Stay Ahead
Visit our Digital Lending and Leasing page
Higher underwriting efficiency
The slow and inefficient underwriting process is a significant propeller to adopt AI-based technology faster. If banks and lending firms address complex credit risk, AI and automation quickly bring the solution to the table.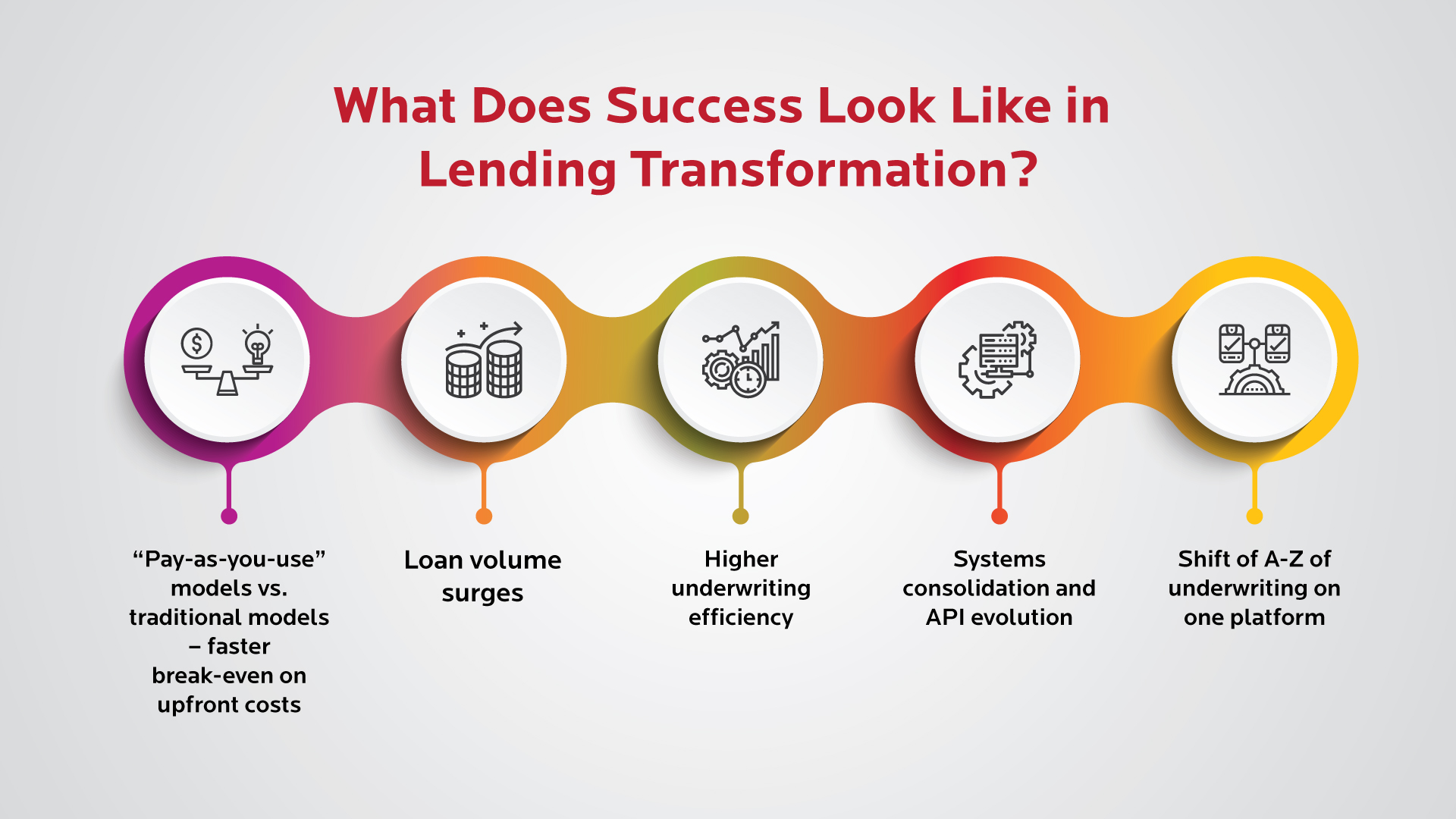 What Does Success Look Like in Lending Transformation
System and API consolidation
Banks and lending firms are looking to evolve, and what better than agile APIs to lead the way. APIfication will metamorphose banks continuously, improving the processes and outcomes.
One underwriting platform for all needs
AI consolidates the entire lending system and ensures the delivery of an omnichannel experience. It mines and consolidates data to understand customer profiling, turns them to specific touchpoints for communication enabling personalized interactions with customers.