Pune, 05 July, 2017th September, 2017: KPIT Technologies (BSE: 532400; NSE: KPIT), a global technology company specializing in IT consulting and product engineering, and Aseem Foundation, with support of the Indian Army, launched a computer training centre at Kamalkot, a village close to the Line of Control (LoC) in Baramullah district. The computer centre, which will be run by Aseem Foundation and supported by KPIT, was inaugurated and handed over to the villagers of Kamalkot by Major General R.P. Kalita SM, VSM, the GOC Baramulla Division and Mr. Chinmay Pandit, AVP, KPIT.
The centre will be used to provide a six-months basic computer training to students from nearby villages. 60 students from 10 villages have already enrolled themselves for the same. The course has been registered with the Education Ministry of Jammu and Kashmir state government. A certificate will be awarded by KPIT to the students at the end of six months.
After completion of the course, the students will be capable of acquiring jobs and doing individual Desktop publishing (DTP) work as their own business. Bright students will be supported for further computer education too.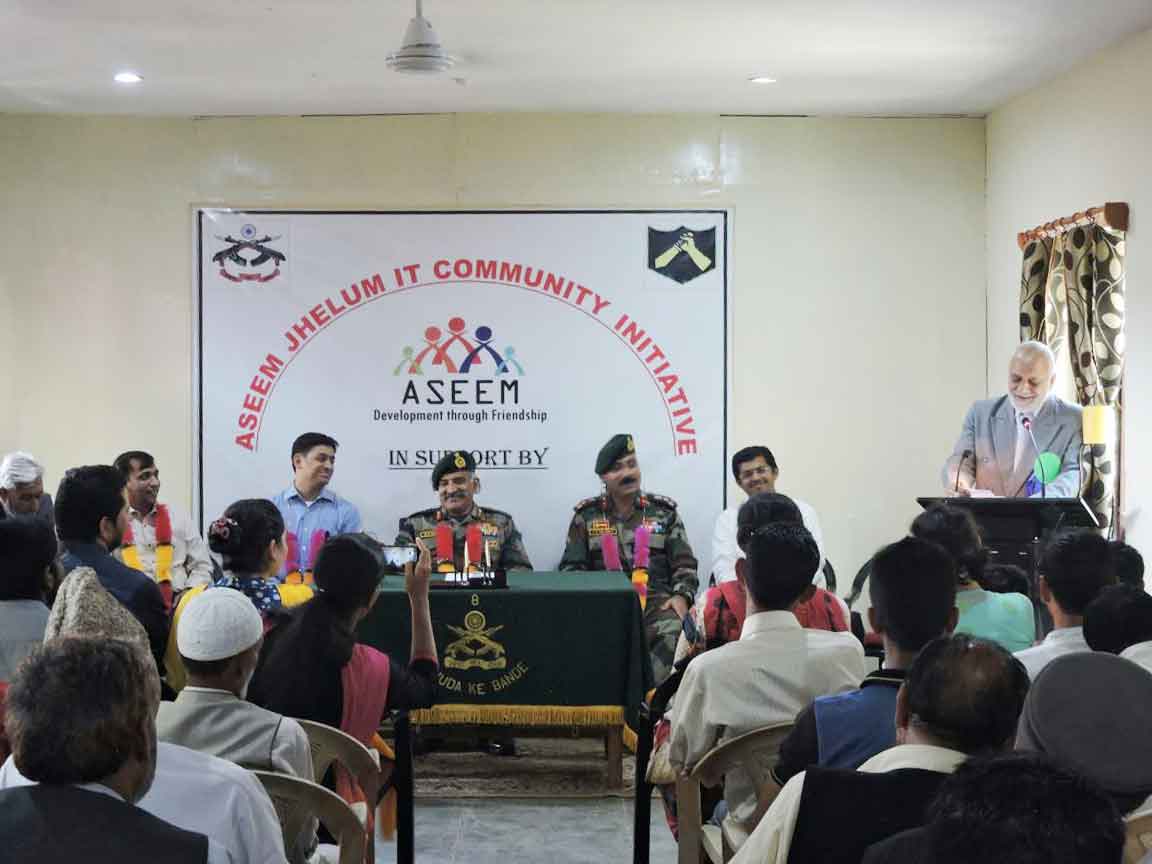 KPIT launches a Computer Training Centre at a village, near the Indian Line of Control (LoC)