ADVISORY SERVICES
Our advisory to execute philosophy helps you from charting roadmaps to implementation
Web / Portal Strategy & roadmap
Technology Product Selection
Experience Design
Our User Experience capability helps redefine the way you interact with your customers across all digital touchpoints
User Persona and consumer journey analysis
Experience design with Adobe tools
HTML 5 / CSS Implementation
Competitive Benchmarking and Requirement analysis
Omni Channel Model
Our expertise in building and deploying Omni-channel services ensure a seamless experience
Website / Portal development
Single View of customer with Advanced Analytics
The Client
The company provides an array of solutions related to Water, Energy & Materials with a focus on waste recovery to promote transition towards circular economy. Most of the customers received monthly invoice via Post. As a part of the initiative, the client wanted to move the entire set of customers online to a portal for accessing their invoices & bills.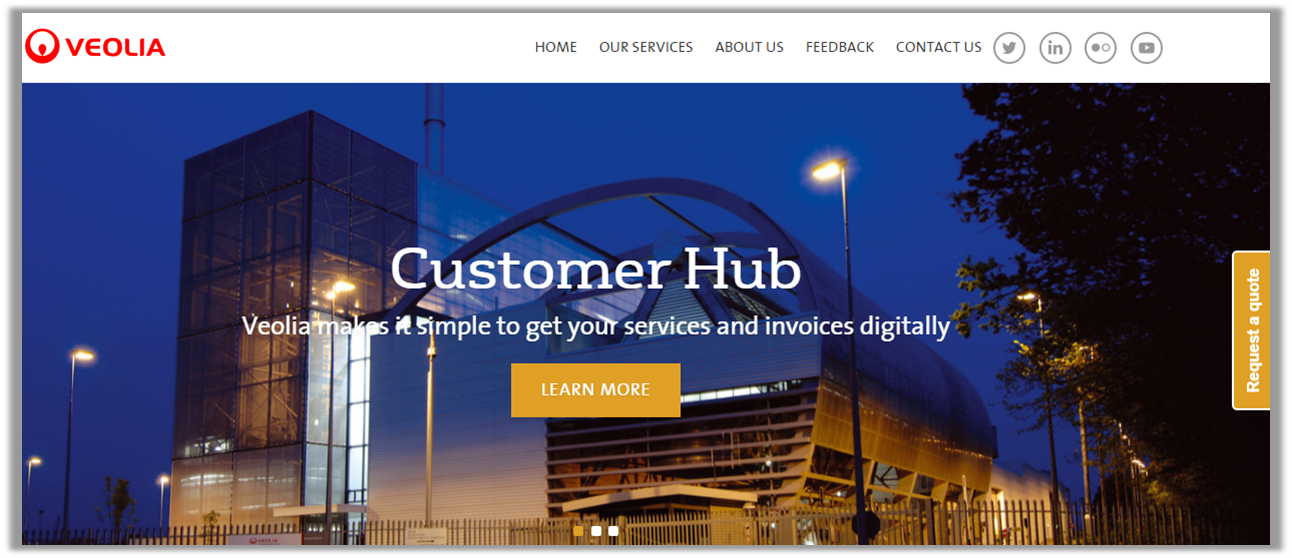 The Solution
Created a Self Service Customer portal with minimal administrative intervention.
Integrated E-Billing & Document management to access recent bills, contracts, SLAs and account info.
Implemented Business Intelligence & various Reporting metrics enhancing business visibility.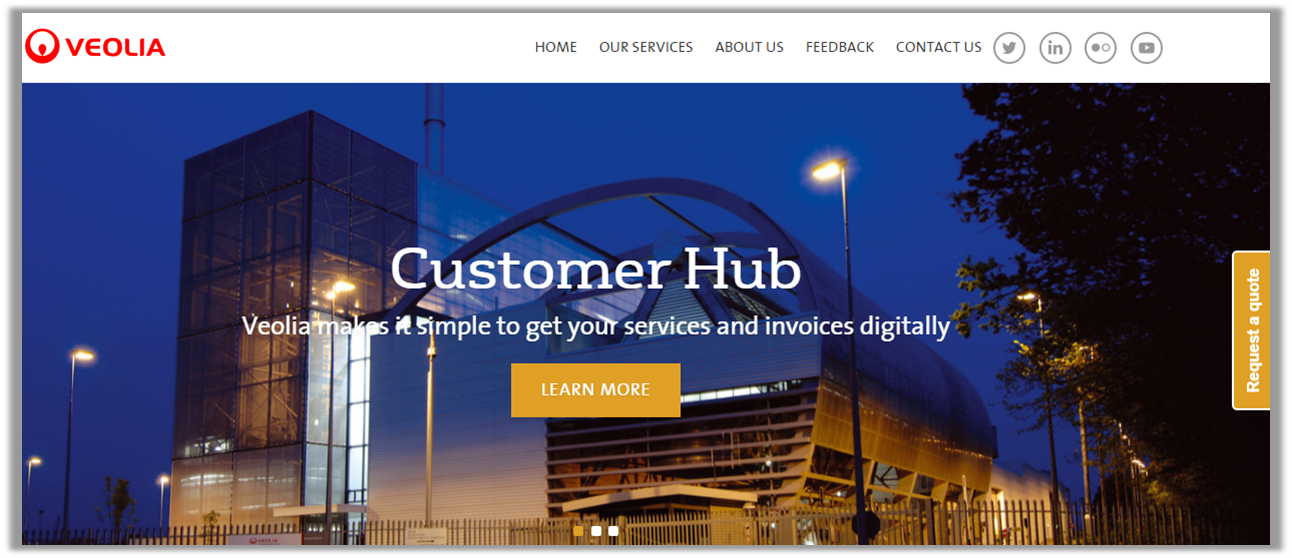 The Impact
70000+ customers' base.
Reduction in manual effort by over 10%.
20 million GBP worth of invoices generated through the solution.
Cloud hosting resulted in significant saving of infra cost.
Reduction in paperwork by going online emphasized on the Go-Green initiative and further enhanced cost savings.